BY KEREN SIM 07/11/2019 CLICK HERE FOR ORIGINAL ARTICLE – GOOD HOUSEKEEPING
Charcuterie is so 2019.
We all love a good charcuterie board, but according to a new report from Waitrose, next year will see the rise of 'seacuterie' instead – using seafood instead of the traditional meat.
Waitrose's latest Food and Drink Report predicts a surge in popularity for this Australian-originated trend, which involves pickling, fermenting, smoking and/or ageing seafood. With dishes like octopus salami, shellfish sausages or swordfish ham available, it's a new take on a beloved classic. In 2020, Waitrose predicts more UK chefs will be inspired to experiment with the trend.
When it comes to home cooking, Middle Eastern cuisine is tipped to be the big trend next year as the report cites rising sales of spices such as sumac, baharat and zaatar.
"It's no surprise Middle Eastern cuisine is hitting the mainstream. Already established with foodies, it offers both spice and sweetness," says Zoe Simons, Senior Innovation Development Chef at Waitrose & Partners.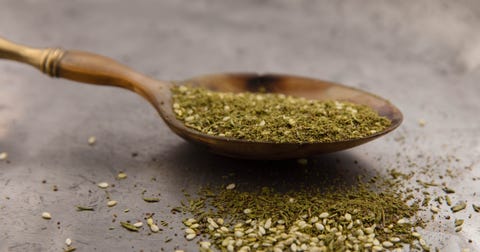 And while seacuterie is in the spotlight, Waitrose also predicts the number of 'flexitarians' in the UK will continue to rise. According to the report, a third of Brits are eating less meat and fish than they were two years ago, and 32% are planning to reduce their meat consumption even further over the next two years. When consumers are buying meat or fish, over a quarter (26%) of respondents say they plan to choose better quality offerings.
Our drinking habits are also changing, with more people focusing on flavour first and alcohol content second – partly due to a reprioritisation of health and partly due to the launch of new non alcoholic-mixers from brands such as Fever Tree. As a result, lower-alcohol drinks have also gotten more traction with consumers this year.